One Last Cast
From Alaska Outdoors Radio Magazine
By Evan Swensen
Chapter Two
Alone With Bears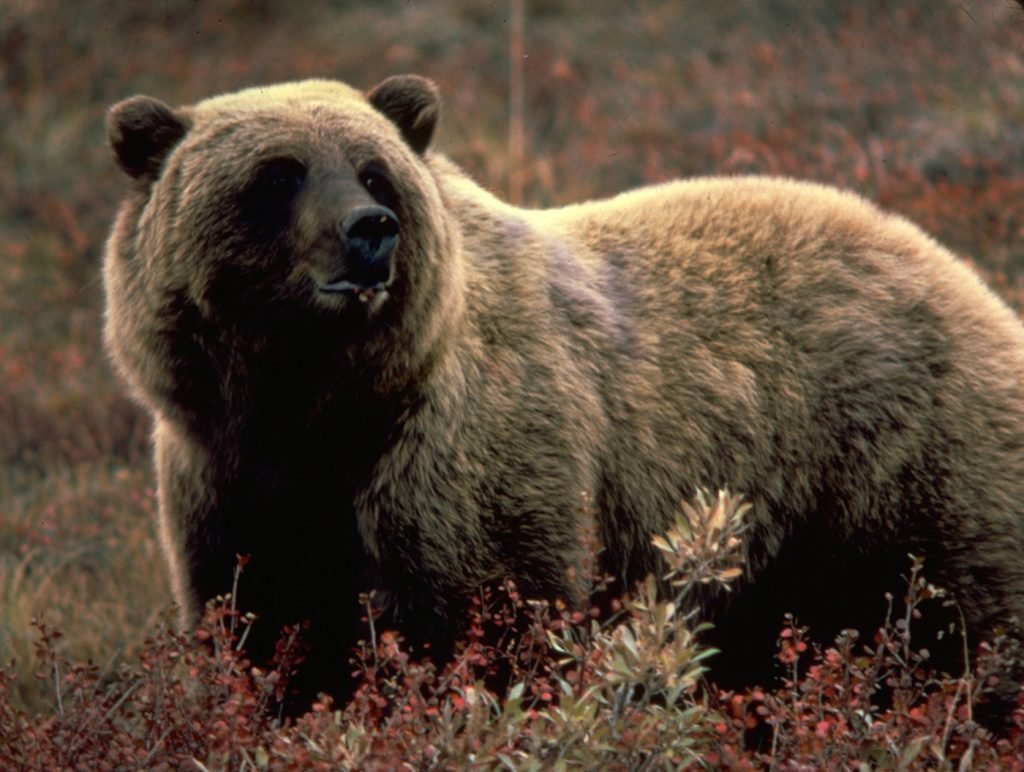 There is one segment of Alaska Outdoors television show that has drawn a great deal of comment. It is the one recording me spending one day and night hiking and camping alone in bear country.
The segment opens with a scene of me parting company with my companions on a float trip. The scene sets the stage for what is to follow by explaining that there is a big bend in the river we're floating, and I'm going to take a cross country hike and meet my fishing buddies the following day as they float the long way around.
Viewers are treated to my visit to an old trapper's cabin, which a bear has ransacked. The door is smashed in and the cabin's contents are scattered around the cabin floor in total disarray. Cans of commodities have been crushed and punctured by a big bear's jaws and teeth. The bed's mattress lies ripped and soiled among cooking oil, flour, and other destroyed food remnants. A bear's intrusion into a cabin is akin to any natural disaster.
A lone hiker and camper could quickly become terrified after seeing the aftermath of a bear's visit to a cabin, especially if the camper will be camping overnight in the dark in a flimsy tent—alone. Bear tracks are shown along the trail and the maker of the tracks is introduced to the audience. Appropriate background music complements the moment's mood as fear and tension build with the thought of a bear encounter heavy on my mind.
In addition to the scary parts of being alone in bear country, the viewer is shown a beautiful night camping scene along the beach with a full moon overhead reflecting heavenly light across calm water. I'm shown sitting by a warm, comforting fire reflecting on the day's events and dangers that could be lurking just outside of the fire's friendly flicker.
Surviving the terrors of the night, I'm then shown hiking to the rendezvous point and being reunited with my companions. The segment ends in a happy reunion, but the fear of being alone in bear country is undoubtedly on the mind of those who see the show.
I'm often asked by many who've seen the segment, "Weren't you frightened being out there all alone with the bears and the dark?"
My response to them and you: "I could have been scared, and would have been scared to be alone at night camping in a tent in bear country if my director, assistant director, and sound man, hadn't been filming the show." And, if our guide hadn't been there with a big gun.