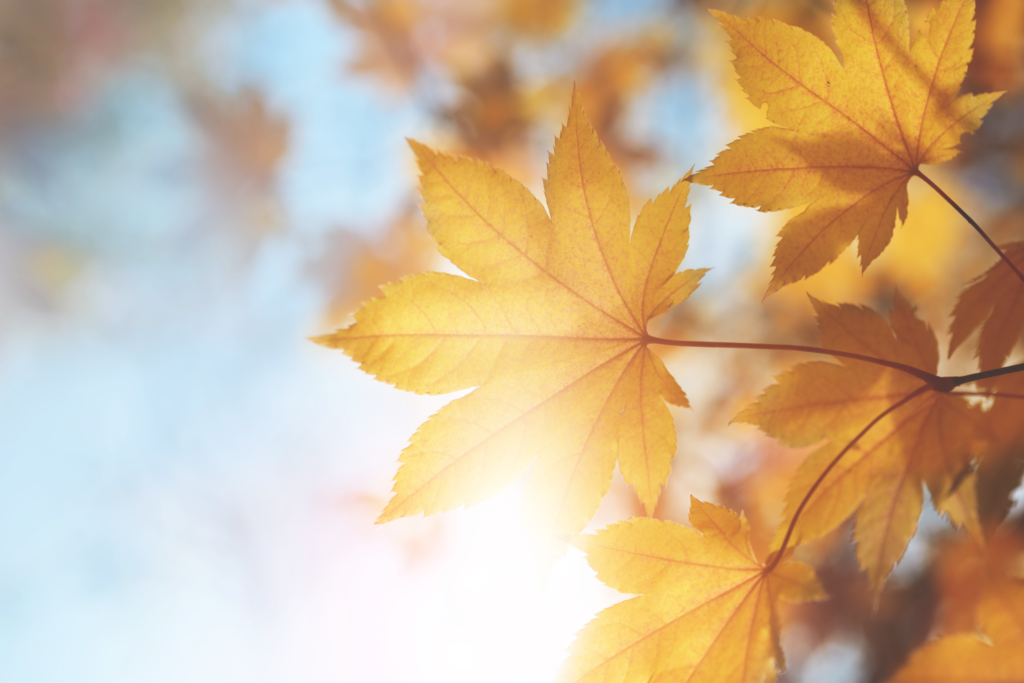 Discover captivating book recommendations to cozy up with as autumn sets in. Dive into exclusive author interviews that offer a glimpse into the creative minds behind your favorite stories.
Let's celebrate the joy of reading and writing together. Join us in reflecting on the past month's highlights and looking forward to exciting events and contests on the horizon. At Readers and Writers Book Club, every reader is a cherished friend, and every author is approachable.
As we sip our favorite fall beverages, let's bask in the literary wonders of the season. Thank you for being part of our community—we can't wait to share this autumnal journey with you.
Join us for the Grand Finale of Battle of the Books! It's your last opportunity this year to win big. Three lucky winners will take home fantastic prizes!
What are you waiting for?
One Last Cast by Evan Swensen
Battle of the Books
Week 7 Winner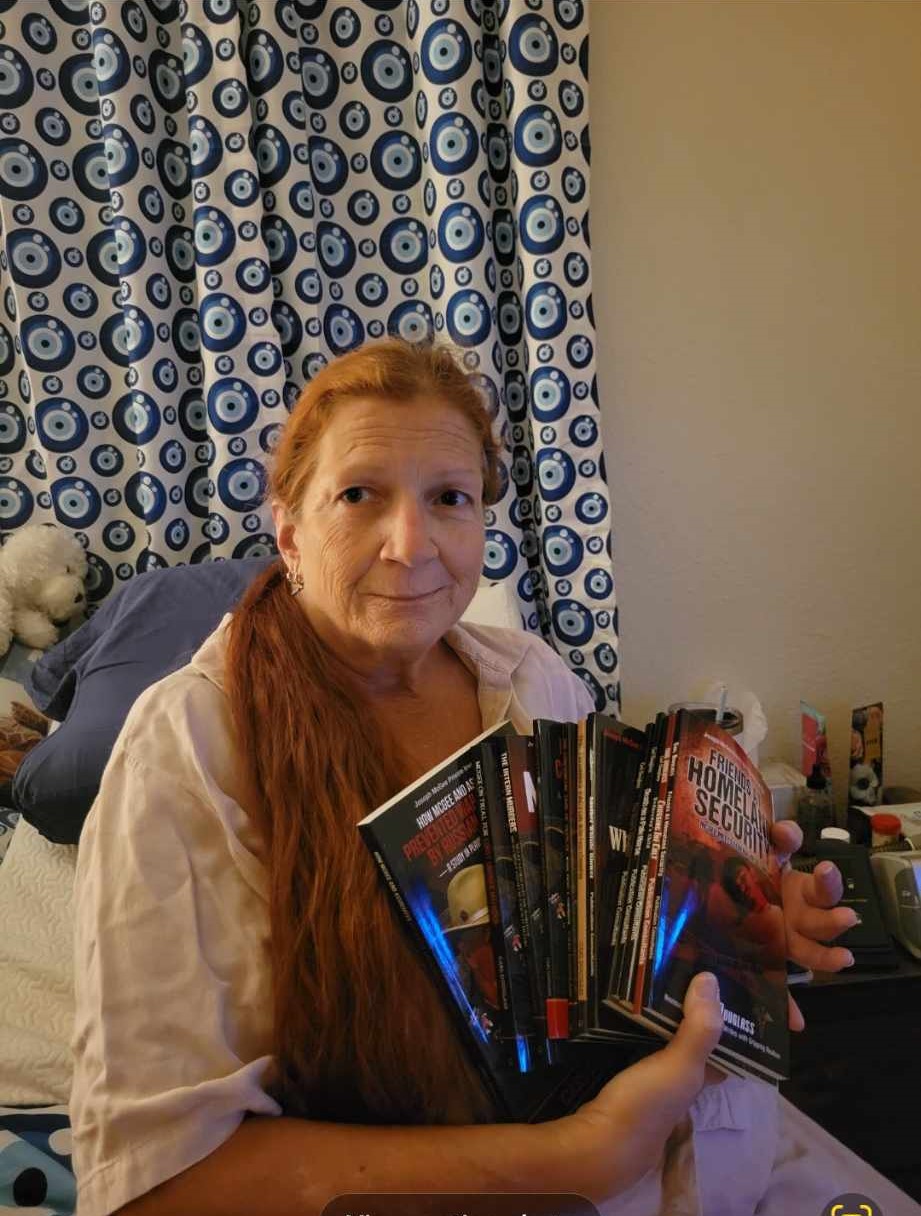 Jennie Ersari with her Carl Douglass book haul. Again, Congratulations!
The Fate of the Tidings by Robin Barefield
The Tidings crew faced a harrowing night when their crab fishing boat began to sink in freezing waters. With darkness, bone-chilling cold, and relentless storms, their survival seemed impossible. Read the astonishing story of resilience and the ultimate fight for life in one of the deadliest jobs in America.
The Matter of the Vagrant Shopping Carts by Steve Levi
"The Bearded Holmes" of Sandersonville Police Department once again stumbles upon a trivial case involving missing shopping carts in Old Sacramento. Little does he know that this seemingly mundane puzzle will lead him into a web of bureaucracy, community goodwill, and questionable motives. Join Heinz as he unravels a tale of impossible crime, and the lines between right and wrong blur in a world where shopping carts take an unexpected journey.
With Halloween just around the corner, I have an eerie and suspenseful tale to recommend for our October read. "The Dullahan" by Mary Ann Poll promises to be the perfect book to set the mood for this spooky season.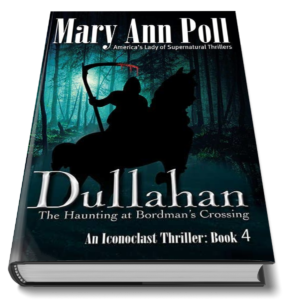 "The Dullahan" promises a spine-tingling, heart-pounding adventure that will keep you on the edge of your seat. Mary Ann Poll masterfully weaves a tale of suspense, supernatural intrigue, and relentless pursuit. This book is a perfect choice to get into the Halloween spirit, as it combines the mystery of a small town with supernatural elements that will leave you questioning the boundaries between reality and the unknown.
– Ron, Readers and Writers Book Club Member
Mark your calendars for exciting events this October!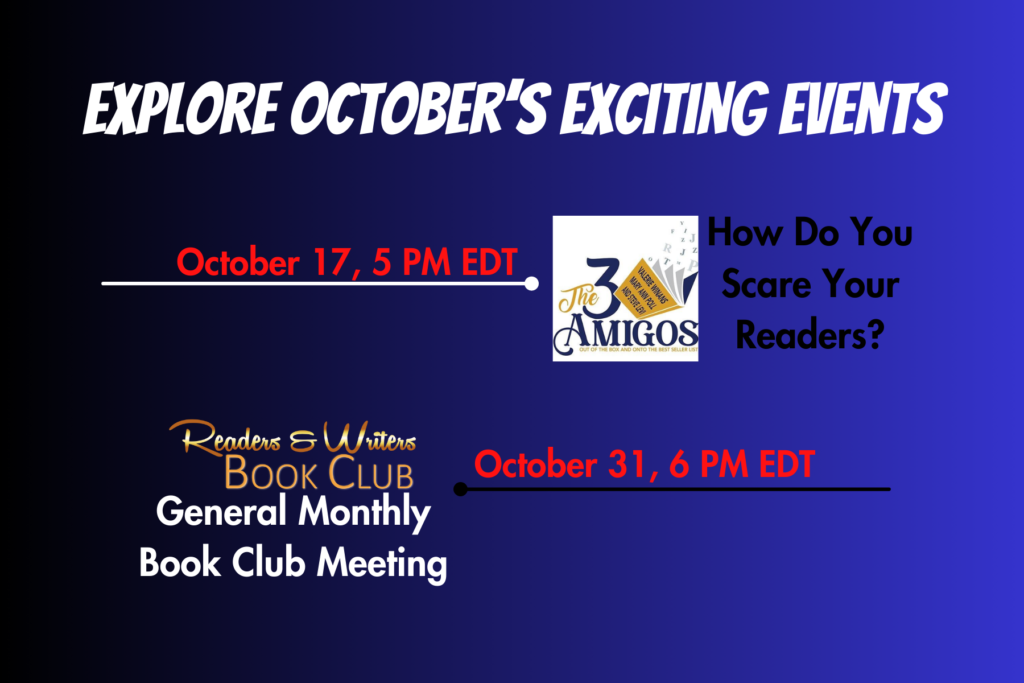 Welcome to Andalusia Forest, a theme park that once bustled with excitement but now lies abandoned, steeped in mysterious legends and tales of hauntings. The once-beloved destination is still imbued with a captivating allure, a magnet for both treasure seekers and the curious.
In this intriguing setting, a tenacious ghost hunter, Chloe Melbourne, teams up with the adventurous Iconoclast trio of Kat, Ken, and Bart. What starts as a straightforward mission to locate a missing friend quickly becomes an exploration of the forest's deeper secrets. No longer home to the whimsical creatures that once danced in the minds of its audience, Andalusia Forest reveals chilling truths hidden in its shadows.
Why not embark on this exciting journey? The gates are open for those willing to venture into the unknown. You're invited to discover the enigmatic entities that inhabit these haunting woods. With a balanced blend of whimsy and reality, the tale of Andalusia Forest offers a thrilling yet measured experience. So, take a bold step, and let the answers reveal themselves through your exploration. Andalusia Forest awaits.
Will you head the call?
Watch out for the release this October!
To read is to fly: it is to soar to a point of vantage which gives a view over wide terrains of history, human variety, ideas, shared experience and the fruits of many inquiries.